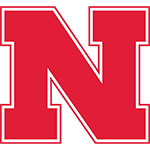 With all this talk about firing Bo Pelini and essentially "cleaning house" on the football program, I'm going to make at least a valiant effort to try to explain to fellow Nebraska fans WHY this idea is…faulty (at best) and, (like a good critic should do) provide a solution to the "situation" at hand and maybe even a little closure for the last few years. SO…here goes:
The Assessment:
First off, Nebraska fans need to have a giant "come to Jesus" meeting on the overall direction the program is headed and why things are the way there are. Things HAVE changed. It is unrealistic and simply ignorant to think that Nebraska will ever compete for a national championship nine years in a row like they did from 1992 to 2001. Furthermore, Alabama and LSU will NEVER compete for a title for that long, either. Texas should be a good barometer for that. We all thought Texas was going to be on top FOREVER, and the last time they competed for a title was 2009. Competing for a title year after year is just not realistic. There are too many players and too many studs these days to have a perennial contender. And to be honest, does winning get old? You tell me. If you look at some of the great dynasties in sports, no one has ever been around long enough in the sports world to answer that question in the first place. Everything in this world runs in cycles. It's the struggle to get to the top is when we truly find out what is real…and what is not (insert the legend of Nebraska football fans).

 VS 
Pelini vs Osborne:
People like to compare Pelini to Osborne. Basically every aspect of the relationship is polar opposite. Quiet vs loud. Defense vs offense. Soft spoken vs outspoken. The identical quality; both college coaches had a burning desire to win and needed time to turn things around. Tom Osborne always said "The odds are always against you no matter what your previous history is. You have to overcome the tendency to relax." Neither coach was complacent nor wants to relax and win 10 games for the rest of their career. If Nebraska thinks they can do more without Pelini, by all means…find them. Fans, we are all just that, spectators. Five years is NOT enough time to build a title contender. It takes time, impatient Husker fans and staff. Just because your NCAA Football 2014 dynasty can turn a national title around faster than it takes Pelini to win a conference title DOES NOT make him a bad coach. Does Pelini have faults? Yeah, and a main one was turning over play calling duties on defense. For those of you who don't believe how much of a defensive genius Pelini is…watch the 2007 National Championship game and see what Pelini can REALLY do as a defensive mastermind. If you're still confused after watching that game…I can't help you.
Having a head coach call plays on a regular basis is simply uncouth. It's true, every program is run differently, but generally…the head coach inserts input when needed, but have to let the coordinators do their job. There are no tyrants in the college football coaching ranks. And besides the lack of recruiting talent present in Lincoln (we'll cover more in-depth later), Pelini's faults entail giving the keys to the defense to an inexperienced group of coaches. This is mostly due to the fact that Nebraska traditionally does not hire coaches not directly affiliated with the head coach OR is not returning to their alma mater. This has severely limited the position coaching hiring process, but has also proven to be a good method of "fool-proofing" coaching backgrounds with the exception of the occasional misfit in Lincoln. You don't want a coordinator who is merely hanging out for another shot and a head coaching gig somewhere else (insert Stoops brothers), but you can't afford to hand over the defense to guys not ready. Papuchis (along with his minions) falls under this category.
Previous coaches:

Callahan:
Everyone likes to blame the previous tenure. Callahan was always given the cold shoulder. People LIVE to blame Callahan. The honest truth; he never should've been hired in the first place. Going from coaching college to the NFL is one thing. To do the opposite isn't attempted merely because of the stink NFL coaches have on them of "handling" multimillionaire dollar attitudes and expecting college kids to grasp complex schemes WAY beyond the level of comprehension. ESPN was all over the complex schemes Nebraska had in aired games they had. If you remember the multiple "17 word" specials ESPN placed. And the surprising truth? Under Callahan, the offense performed. If you recall right, Callahan's only offense to finish outside of the top fifteen in total offense was his first year, with Joe Dailey as quarterback. And if you never saw him play, he was an ignorant, cocky, embarrassment to Husker football and won't be mentioned for the rest of this column.
It's not an easy situation for coaches to go from the NFL to college. That's why it doesn't happen a lot. Bringing Callahan in was a mistake, made by an individual who had no business being the leader of a "new" Husker nation when the old one was working just fine. The amount of ignorance and arrogance it took to do this to a foundation built upon tradition is simply unimaginable and does not deserve the credit of doing so. Regardless, the ultimate mistake was Nebraska fans showing their rears to the rest of the sports world and showing Mr. Callahan the door the way they did. I can honestly say I was ashamed of my fellow Husker fans.
If this piece is ever lucky enough to have Mr. Callahan read this, Bill Callahan walked away with so much class from a classless beast (at the time) that was Husker nation. He did the best he could with what he was given (don't thank Frank Solich anytime soon). And he did things the Bill Callahan way. Sure he had a different approach to the Husker locker room. Because he did things the way he had always done things…the NFL way. That's what he was hired to do. He was an NFL coach serving as a college coach. But because of him, a lot of the players for Nebraska are STILL playing in the NFL. Had Callahan stayed on and people instill some faith in him (and Pelini as a defensive coordinator), we could be looking at a whole new ballgame. That's something to chew on when you begin to bad mouth Callahan. This could've meant a top 15 offense with a top five defense? Doesn't seem so bad, does it? Had I been athletic director, Shawn Watson and Kevin Cosgrove would've gone. Not Callahan. Why? Callahan assembled a cast that brought you Suh, Barrett Ruud, Roy Helu Jr., Adam Carriker, and Alex Henery. Just to name a few. All of them have successful Husker AND NFL careers under their belts. He never got a thank you for that, either. And to top it off, (regarding the quarterback choices) on ANY day, I would take Zac Taylor over Taylor Martinez without a second thought. There is simply no substitute for heart. Regardless, Nebraska fans should always be ashamed at the words that were associated with his Callahan's name. Period.
The So What: While hiring Callahan in the first place was a controversial (and highly criticized move), he did A LOT of good things for this university (as previously mentioned). It's time to give the guy a break. He wasn't a perfect coach and was hired by an idiot with an agenda. But he certainly deserved better on our end. A lot better.
Solich:
Frank Solich as successor was the second biggest mistake to be made. Why? As soon as the Osborne's players graduated, you saw Solich for all he was worth. He was old, unmotivated, stubborn, and didn't recruit outside the state (i.e. Jamaal Lord, Joe Dailey, and the ENTIRE post-crouch era excluding Sam Koch). Still disagree? Well putting loyalty aside, think about this: regarding recruiting during the Solich era, Solich simply did not travel outside the state. How do you expect to not put in the same effort as Osborne and expect the same result? THAT is the definition of insanity to a "T". Even Ron Brown and Osborne went to Bradenton, Florida and Goodland, Kansas to get Frazier and Berringer. Had Solich not been fired, he would've had the same result Callahan did in 2004-05. Maybe even worse. Which further concretes my point on what Solich left Callahan left with, talent-wise. Additionally, Nebraska should've never gone to the 2002 National Championship, and it showed. So the next year, when people cried that they let Solich go after two successful seasons, the big picture wasn't being assessed. Jamaal Lord had tough shoes to fill after following a Heisman winner, but he did the best he could with a smile. I know yay for him, but so what? So what is that Lord shows just how many options Nebraska had at the time. They had four years to come up with a Crouch successor, and the best they could get was Jamaal Lord? And in the end, that's why Ohio loves Solich so much. Low expectations in exchange for mediocrity are always in good company. It certainly isn't because of his overwhelming success.
Osborne:
Osborne had it way better than Pelini did coming into Lincoln. Born and raised Nebraska, and so he did take over a conservative program that fully embraced Osborne led by a stable coach that had already been winning big before he took over. If you ask me, I'm not so sure it was Osborne's call to tag Solich as the next head honcho, mostly because after Osborne's "gift of a season" ended in 1998…Osborne quietly disappeared. Coincidence or not, I think there were some undissolved feelings on Solich as successor. I suppose I could give Osborne the benefit of the doubt and say he wanted Frankie to "run things his way", if only had it not been shortly after this time Osborne wished to NOT be associated with Nebraska football anymore. He went his way, and UNL went theirs. Call me crazy, but this spells angst and resentment to me. Anyone that's been to enough family reunions can recognize this. In the end, Osborne got the guy he wanted. And in Tom's return in 2008, from the mouth of Nebraska's god to the good people he proclaimed "this shall be the chosen one to lead us back to the promised land". Okay, not that dramatic, but you get the point. And yet, the minute Tom leaves, all hell breaks loose and Husker nation turns their back on the word of "god", so to speak. Tell me there isn't some underlying symbolism there.
Past Players:
Nebraska fans know that UNL leads the NCAA in academic All-Americans, but it's also silently agreed that Nebraska was chock full of bad boys not meant for the public eye. Guys you wouldn't bring home to meet the parents, as they say. If you want to win football games you NEED these types of guys. End of story. Guys that aren't afraid to hit the quarterback after the play, just so he knows what he's up against. You need enforcers and intimidators. Osborne was always ripped for keeping bad guys off the streets and on the team. DOCTOR Tom wasn't stupid. These guys needed football. They needed structure and stability, like everyone else. Yes, I realize playing football is a privilege. Now hear this; one privilege can provide ten different definitions. Tom not only was their coach on the field, but off it as well. Lawrence Phillips never would've made it to the NFL had it been for Osborne. Joke all you want, but Tom Osborne gave nasty players the opportunity to seize life and change things for the better. It wasn't just Osborne, because a lot of coaches do this. What makes America great is the pursuit of happiness. Like everything though, you can only do so much. The butts of Nebraska jokes are always going to be Lawrence Phillips, the Peter brothers etc.. News flash: that goes on at every university. These guys just got exposed. The more ironic part; Nebraska "bad boys" were judged for their off-field actions, but never their on-field performance. It is never listed that during his senior season, LP was THE BEST running back in college football. In the end, it doesn't jive with his current prison stint…just provides a fuel for ignorance and arrogance.
Present Players:
How can I put this delicately? The players today play with no heart, no intensity, and no respect for the Husker teammates before them. The Blackshirt idea is dead (for now). The last true Blackshirt squad you had was in 2009-10. A few weeks ago, Tommie Frazier wasn't sounding off at Bo Pelini directly. He was calling out the entire team. Bo did what every good coach does; he protects his kids. I have no respect for coaches who go out and rip their own players, especially in college. You are a coach. Everything a college player does falls back on you. But in the end, you are only a coach. And you can only coach so much.  These kids (yes kids) are going out and producing under tremendous amounts of pressure. Some people can't even get out of bed in the morning because their significant other suggested they lose weight. You tell me which is more disgraceful. With that said, Frazier was right. The UCLA game was theirs to lose. Nebraska had a better team beat. Yes, UCLA was also a better team. And when Nebraska was exposed, Nebraska launched into a tailspin. At some point, coaching is coaching and eventually…you need to see results from guys. These very kids need to essentially "earn their free education". The players these days don't play for the name on the front…it's the back, and the name on the back only. Bottom line: current players need to find their heart and realize who they play for and why. Pride is the issue at hand. It's easy to say these guys don't care. They care. They just don't care enough, and not for the right reasons. You're not only at Nebraska to get an education, you're there to play football. Act like it. It's one thing to go out and put on the jersey. It's another to do it with respect to the bleeding heart fans gazing back at you.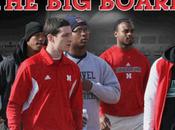 Future Players:
It remains to be seen whether Nebraska will ever get the players they need to win a title again. The main reason is the selfish player mentality these days. Mentality being, recruits choose which college gives me the best chance to play in the NFL? Which school gives me the best shot at a paycheck? There is no loyalty and no commitment in sports any more. You can thank the media for this.And arrogant plots like "The Decision" made popular to boost meaningless ratings. This is the most crucial thing Nebraska fans need to take away from this piece; Since Callahan got pushed out, we have lost the ability to make recruits realize we are a team that can poise you for a great NFL career. We've regressed in recruiting to a simple bystander while Saban and Meyer take guys who actually want to play in the NFL. This is because we don't have as much to offer schools willing to get NFL "caliber" players. Why do you think Callahan went out and got JUCOs as much as he did? A win now mentality was instilled with players willing to play at a higher level and (wait for it)…a better shot at the NFL. As much as players think about the NFL these days, the college coaches need to embrace this selfish mentality. Play the game.
The Solution:
So since Nebraska lost its former NFL head coach, what sets them apart from other schools? The sex appeal of Kate Upton and Kaley Cuoco only does so much. Dare I say it excites the fan, rather the recruit? In all seriousness, Nebraska needs to restore the need for players to come to Nebraska to be relevant in the NFL. Once this logic can be brought back into the mix, then (and only then) can they start to talk about titles. It also might be plausible to think about a restart on the defensive coaching mix. It might be time to look into the NFL to restore that "NFL University" Callahan had going.
Fans: Until the "new" demands of college football are met, fans need to embrace the future in-place if they want to keep all their hair in-tact. It doesn't mean Nebraska can't compete. It means the standards need to be lowered and patience needs to be implied. Even though being a Husker fan is free, the price of patience and time still seems to be too much to ask for a fan.  Next, cut out all of this "Fire Bo" crap, all because he couldn't "win the big game". You're making the rest of the fans look ignorant and arrogant for wanting to fire a coach with a 75% winning record. If he had failed as a coach, it'd be one thing. But let's re-visit the obvious? Two teams in the Big-Ten Championship means that ten others didn't make it.  It's a really good thing Osborne wasn't fired for the same reasons. Then Nebraska would really be a mess. And yes, fans were EQUALLY outraged and the termination of Dr. Tom was spoken of more than once. Indeed, Bo is still REALLY popular among fans, if last weeks scandal? (if you want to call it that) proved how solid the Bo ground is. With that said, Bo definitely DID NOT need to apologize for comments made after the 2011 Ohio State game. We all need to look in the mirror more often and assess what is our fault…and what isn't. In fact, a lot of fans and former players expressed their reply of "no apology needed" in lieu of his apology. If you were offended, don't be. Because it was the same "offended" who, in turn, turned off the tv or left the game early when Nebraska was getting pummeled whichever time from 2005-2009. Bo spoke the truth, minus tact. Wipe your tears.
The Team: Whatever you do, don't fire Bo. There is no need to "clean house". Do you REALLY want to start over with all of this when there is really no need? To save face, Bo is going to have to basically fire the entire defensive cabinet and take the defense back. And fan response will be, "it's about time". The offense is going to be fine, with more time and progression into the relatively new offense. Compared to Shawn Watson, Tim Beck is doing a FANTASTIC job. Hopefully, a new quarterback can step up to the plate and give more of a production scale than Martinez' bell curve did. Taylor Martinez turned into the leader the team always needed him to be. Just not the quarterback they needed.
To conclude, Husker fans sometimes need a swift kick to the behind and accept the "new" ways of college football. You cannot hang 70 points on a team, when the game-plan doesn't call for blitz or a full playbook. There is no need to fret when Nebraska loses ANOTHER B1G title game this season. Ohio State is probably going to play for the National Title. There is a difference between losing to a good team, and a bad one. Losing sucks but be a good sport about it. If a bad team jumps up and beats us, more power to them. Because in the last ten years, we've won a lot of games we were simply "outplayed" in by a MUCH worse team. But most importantly; Nebraska fans need to just accept their team. Strive for the best, but realize great things…take time. Sparing you of every cliché' in the book, Husker nation needs to be patient. Because patience (along with defense), win championships. Thank you.
Tiny URL for this post:

Comments
comments